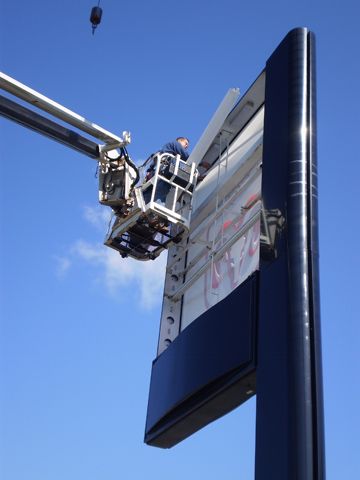 Expert Sign Service and Maintenace
SSARNY is a nationally recognized sign repair and maintenance company. We are well known for our reliability and quality workmanship. SSARNY offers repair of all types of signs including, but not limited to:
Illuminated Cabinets, Acrylic and Lexan Faces, Aluminum Structures, Electronic Message Centers, Neon, LED, Channel Letters, Plastic & Metal Lettering and Carved Signs.
We diagnose and repair or replace ballasts, bulbs, sockets and wiring- estimates promptly given.
Offering a full range of electrical and structural repair, SSARNY is the discerning client's first call for fast, prompt service and maintenance.
Email or call SSARNY at (631) 683-4850 to speak to one of our service specialists.